Repairs and Restorations
---

---
I repair and restore all makes and models of all-wood and wood/canvas canoes and wooden components of fiberglass or plastic canoes. I'd be happy to examine your canoe to determine if it will be cost-effective for me to do this work for you. Unfortunately, some canoes are just too far gone to be economically restored!

I am expert in the repair of Willits Brothers canoes, which used a unique "double planked" construction method. These were built in Tacoma, Washington until the mid-1960's and now are highly prized by knowledgeable canoe enthusiasts. The method of construction used in these canoes requires special techniques to restore correctly. I'm not aware of any other builder with more experience restoring Willits Brothers canoes. If you have a Willits Brothers canoe that needs repair or restoration see my page on Willits Brothers canoes and then give me a call. I also am expert in restoring all kinds of wood and canvas canoes and boats.

The extent of repair/restoration needed will determine how long the work will take. Major repairs may take up to 3 months after I begin reconstruction, minor ones 1-2 months.

Prices: Since each canoe requires a unique process to repair or restore, there is no standard cost for this work. Estimates can be given upon examination of your boat in my shop. Call to set up an appointment.

Terms: A $50 deposit is required to reserve a place on my schedule after I examine your canoe and provide an estimate of the cost of repairs. In most cases I cannot store your boat while awaiting repair but will contact you for delivery to my shop when needed. Deposit refunded in full if cancelled prior to the start of repair; otherwise, nonrefundable. Once reconstruction has begun please allow up to 3 months for completion.

All prices are subject to change without notice.
---
Recent Repairs/Restorations

1937 Old Town Yankee restoration - a few new ribs, a bit of planking, new seat caning, canvas, filler, paint, and varnish brought this gem back to life.

1990's Rheaume revarnishing - I normally don't work on fiberglassed canoes, but this one just needed a few coats of varnish on the interior and trim, and it now looks better than new!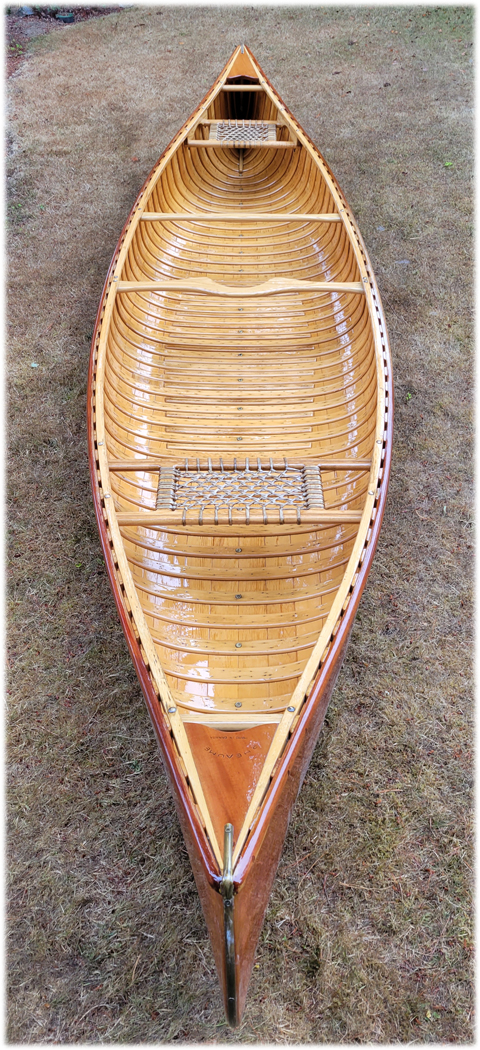 1969 Old Town Guide restoration - it didn't need much more than new varnish, canvas and paint!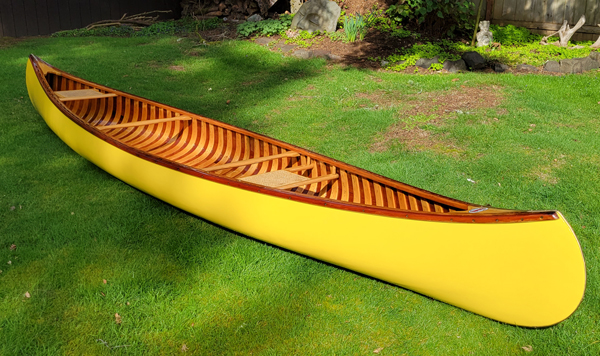 1957 Willits total restoration.

Mad River wood trim replacement and repair (before/after).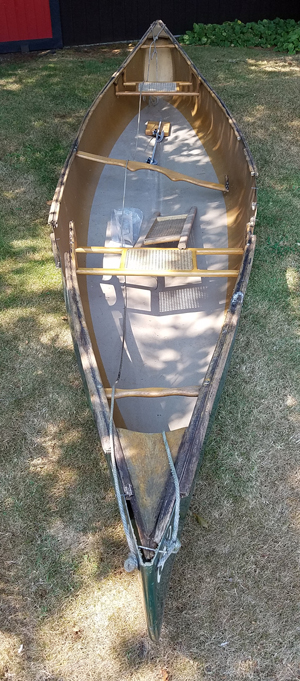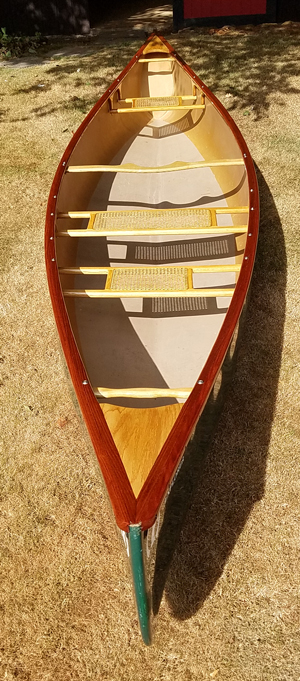 Chestnut Prospector restoration.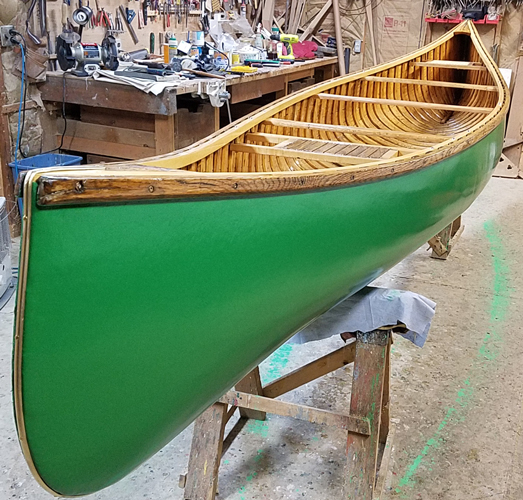 Putting new canvas on a 1981 Seliga canoe.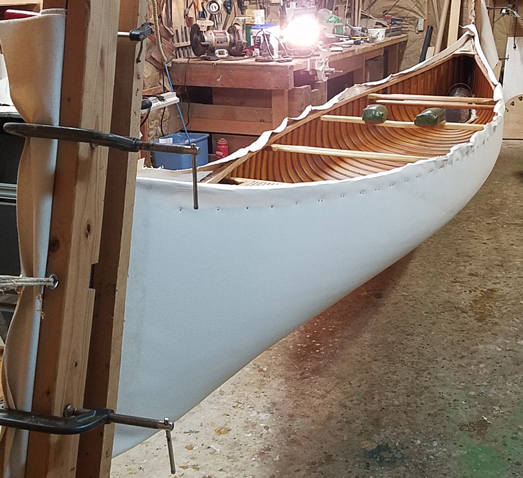 ---
The Wooden Canoe Heritage Association hosts my website and I'm a proud member. If you aren't already a member, you should be. Click here.
All pages © Copyright 2021 McFarland Lake Canoe Company